Auction Highlights & Virtual Viewing Tour
Elder Fine Art invites you to view its virtual viewing auction tour, showcasing some of the highlights of our forthcoming auction and a virtual tour of our gallery viewing area.
Important Australian Paintings
Auction:  Sunday 3rd December, 1pm ACST
Viewing Times:  Wednesday 29th November to Saturday 2nd December 10am – 5pm.
Including – Sir Hans Heysen, Albert Namatjira, Sir Ivor Hele, Jeffrey Smart, Bessie Davidson, Hugh Sawrey, Pro Hart, Robert Dickerson, Anna Platten, Robert Hannaford, Jacqueline Hick, Arthur Boyd, Shay Docking, Bernard Hesling, Charles Blackman, Andrew Baines, Hermannsburg School, Ian Abdulla just to mention a few.
Collectable Australian Paintings – Online
July 31st 2023
Auction Complete
Important Australian & International Paintings
September 3rd 2023
Auction Complete
The Mackley Estate Collection Part 1
September 17th 2023
Auction Complete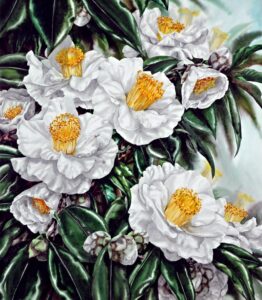 Important Australian Paintings
December 3rd
Catalogue Now Online
Sell With Elder Fine Art…
If you're curious about whether or not your item is suitable for one or our sales, you can receive a free valuation of your art by clicking the link below
Auction Email Alert:
Be the first to be notified about our forthcoming auctions, auction catalogues and all sale news & updates.